Enjoy the cinema at home with our reclining sofas!
At Alexandra you´ll find the ideal solution to turn your living room into the perfect place to enjoy home cinema and family fun. Our reclining sofas are designed with your comfort in mind, with a wide range of sizes and configurations that make it easy to find the right style and design to suit your needs.
Experience the comfort of a reclining sofa in your living room. Having a cinema room in your home is possible. By removing the central armrests, we can offer you sleeker layouts for your living room. In addition, our reclining sofa is designed so that it does not need to be separated from the wall, allowing you to save space while still be able to enjoy the full benefits of this comfortable sofa.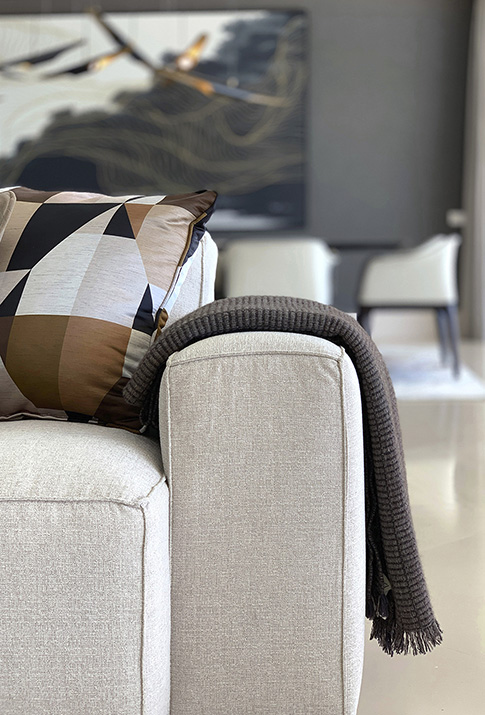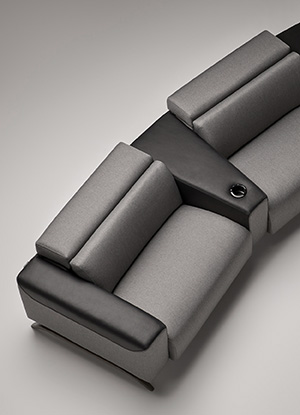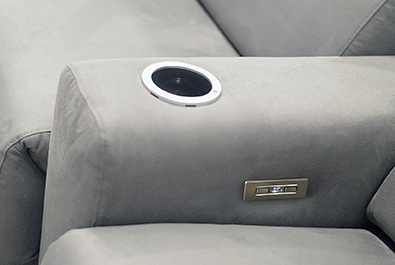 We can provide solutions for all your needs; our entire team of professionals are at your disposal.
Find the perfect style for your living room.
At Alexandra we understand that everyone has unique tastes and preferences. That is why we offer three different reclining sofa models so that you can find the style that best suits your living room. Three collections with their own character made up of sofas, armchairs, chaise longue, poufs and modules of different sizes that allow you to create all kinds of layouts. Classic straight or L-shaped combinations, U-shaped sofas ideal for family or social gatherings and curved sofas with panoramic views. The sky´s the limit for your imagination.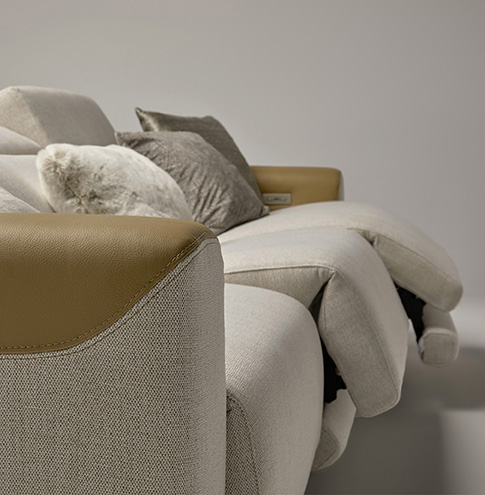 Atlanta
A contemporary design in line with current trends. It combines elegant lines with maximum comfort to create a sophisticated and cosy atmosphere.
View the collection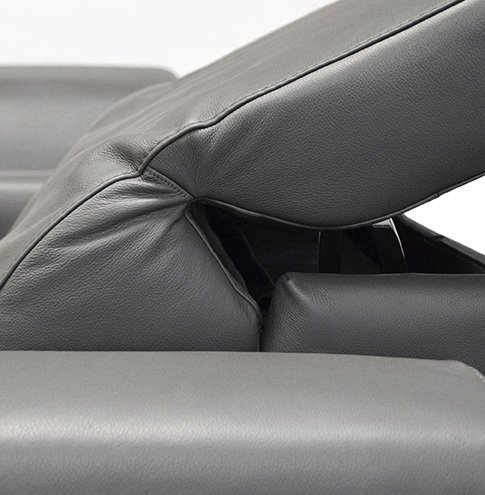 Cosmopol
A modern design sofa with impeccable proportions. Its clean lines and avant-garde style will bring a touch of elegance to your living room.
View the collection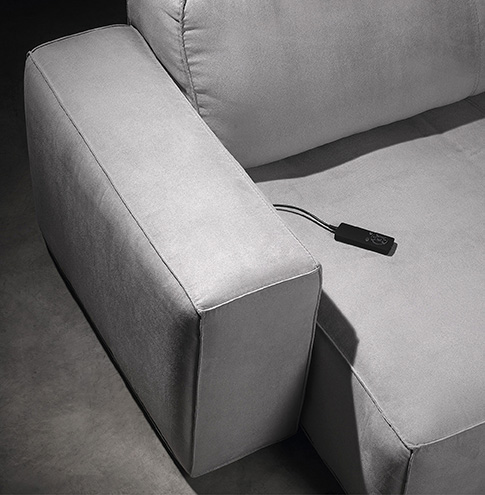 Boston Pure
A plush and comfortable option that includes sofas, puff and chaise longue. Ideal for those who are looking for a sofa in which to totally relax and enjoy perfect moments of rest.
View the collection
---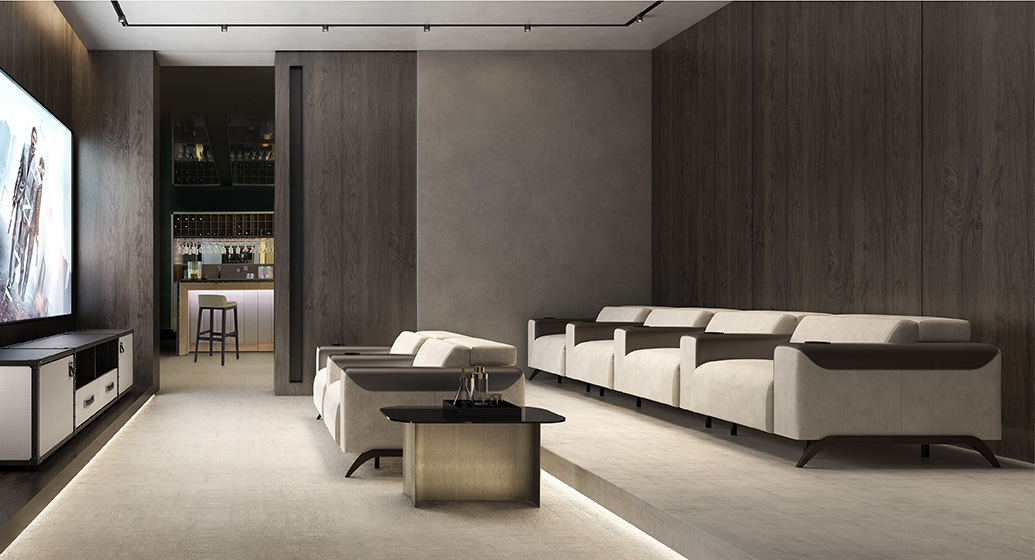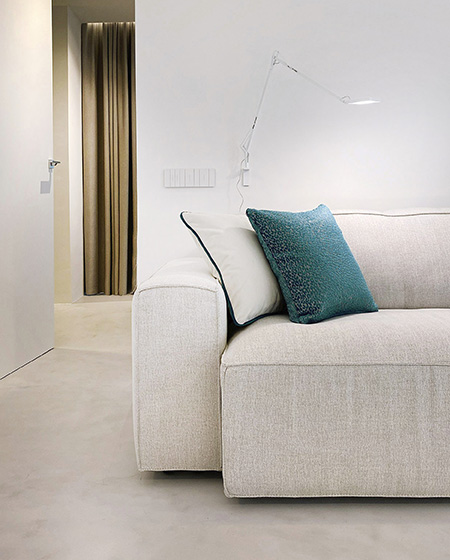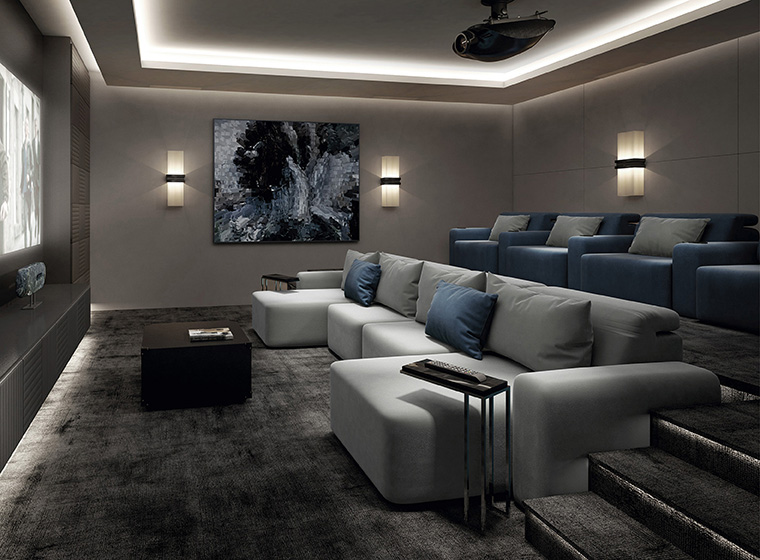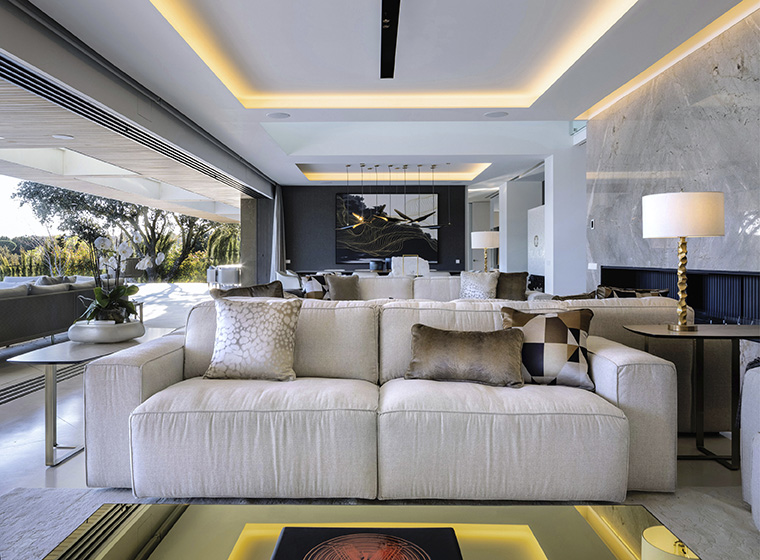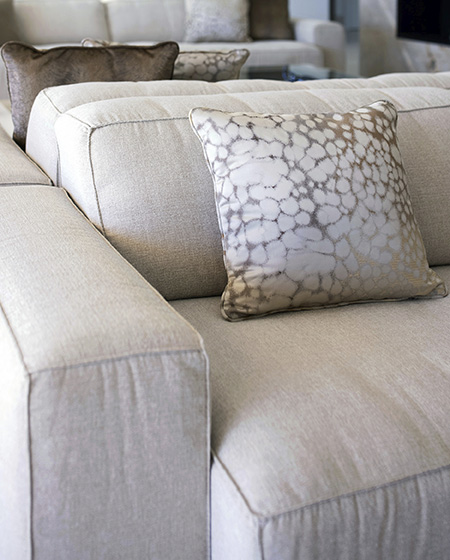 ---
CUSTOMISE YOUR SOFA
Choose from a wide selection of fabrics and leather
Create a bespoke sofa that reflects your style and personality. We offer a wide selection of fabrics and leather so you can customise your sofa to suit your preferences. From elegant fabrics or soft velvets to luxurious leather, you´ll find the perfect option to complement your living room décor.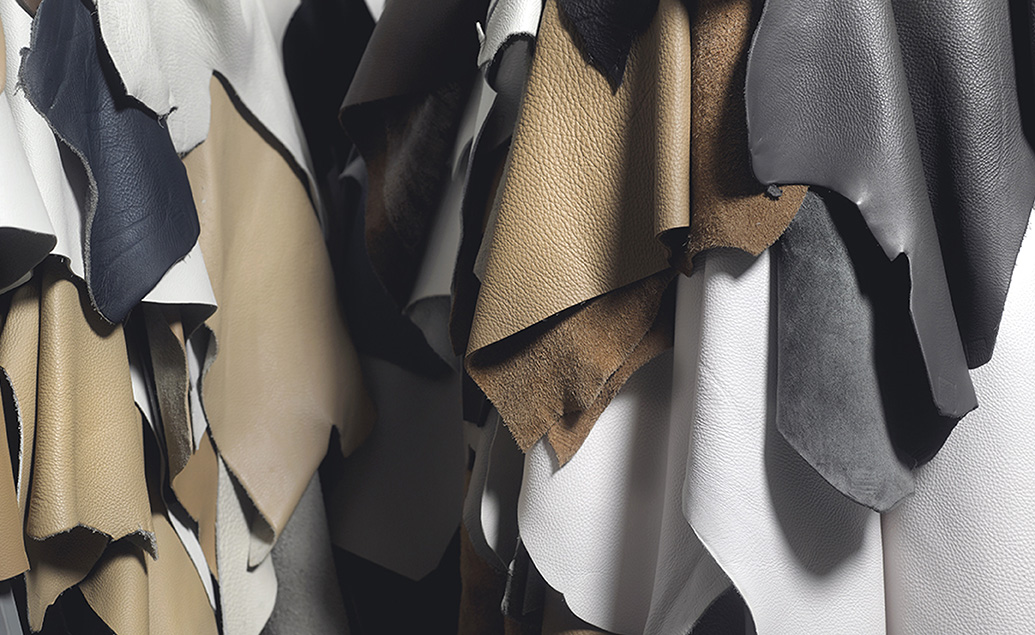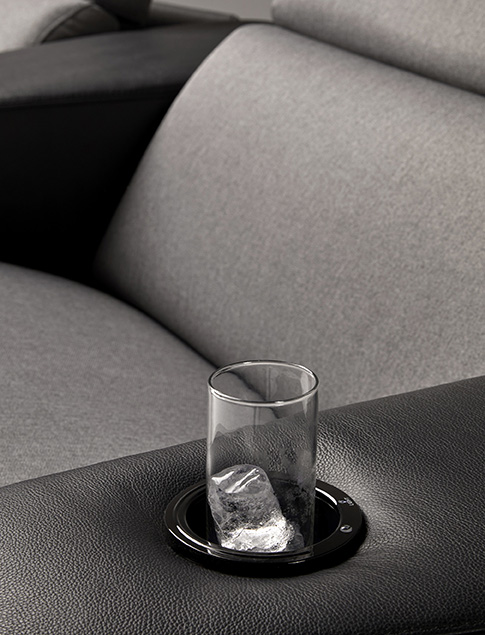 Enjoy your favourite beverage from the comfort of your sofa
To make your experience even more enjoyable, we offer an optional accessory, an LED cooler cup holder. Now you can enjoy your favourite drinks without having to get up from the sofa. Keep your cold drinks within easy reach while you enjoy a movie or an exciting game.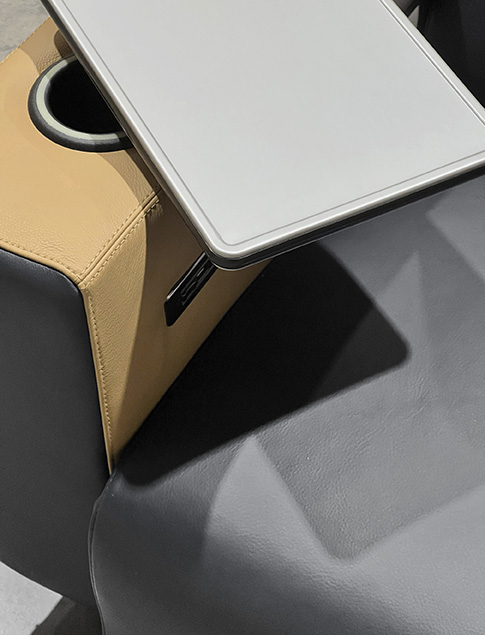 Customise your sofa to create a unique piece
As manufacturers, at Alexandra, we offer you the opportunity to completely personalise your sofa, creating an exclusive and unique piece. From the choice of armrests with embroidered leather details, prints or wooden inserts, among other options. We are committed to creating a wide range of seating that is completely personalised and truly exclusive to you.

https://www.coleccionalexandra.com/magazine/coleccion-alexandra-se-internacionaliza-con-el-programa-xpande-digital/