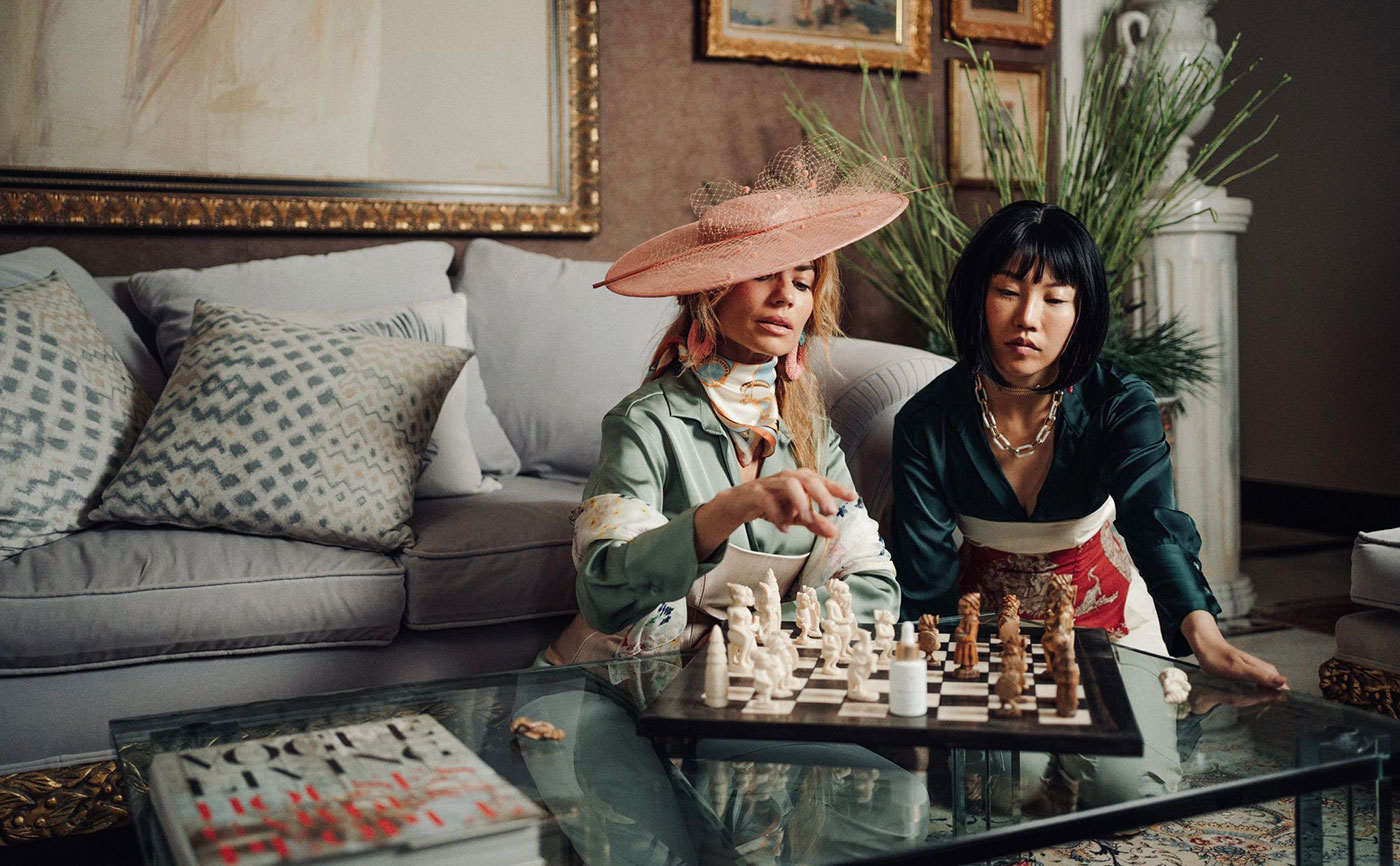 CLASSICAL COLLECTIONS
Heritage
Classical furniture is the best example of how the taste for beautiful things transcends art and is embodied in the objects that surround us.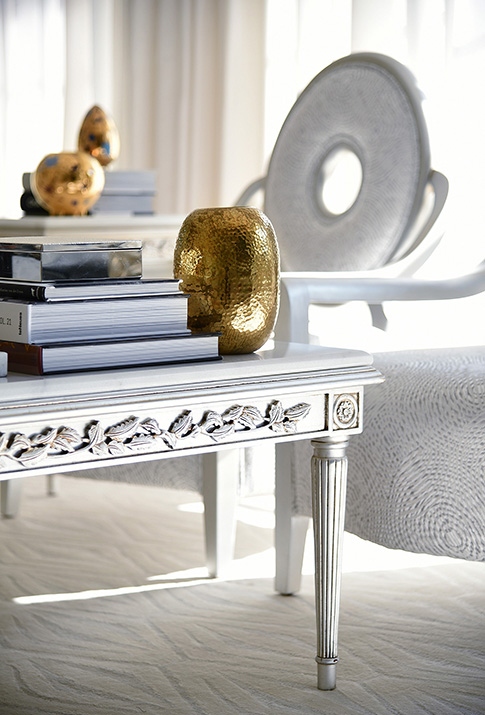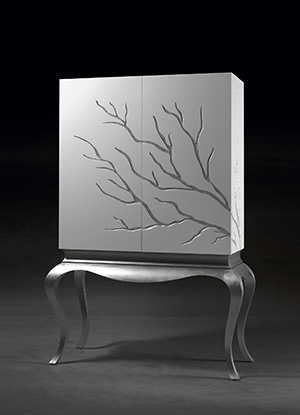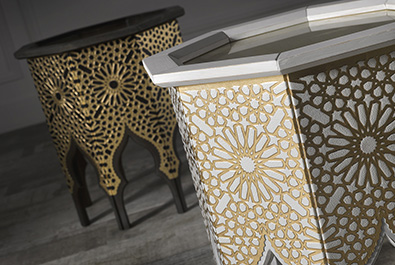 Heritage, the Classic style, a symbol of elegance and distinction that never goes out of fashion. Classic furniture, with its fine wood structures and beautiful ornamentation, is as relevant as ever. It brings elegance and distinction to any space without ever going out of fashion. It coexists perfectly both in purely classical décor or fused with more contemporary furniture, giving life to an increasingly widespread trend.
The Heritage collection maintains the essence of the most representative styles in the history of traditional European furniture, such as Baroque, Neoclassical, Empire and Elizabethan.
Taking inspiration from the classics and combining the most valuable techniques of craftsmanship, design, innovation and fusion, to create a series of exclusive creations with the unmistakable stamp of the firm.
Wood, an almost irreplaceable material in the manufacture of furniture, is worked with excellence by our master craftsmen. The most refined cabinet-making techniques are used to create exquisite ornamentation, rich reliefs and bas-reliefs, combined with artistic elements traditionally associated with furniture, such as embroidery and fine fabrics, embossed leather, handcrafted upholstery or marble and natural stone.
---
HIGHLIGHTS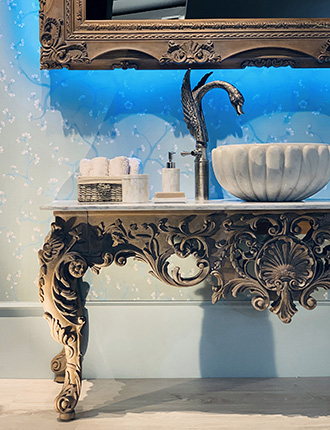 Adra
Bath Collection
Heritage, a journey through the most representative classical styles. A timeless furniture whose design combines technical and artistic elements from architecture and sculpture respectively. In this style, details are extremely important. Get inspiration from our gallery of atmospheres, we offer all our know-how to create unique and personalised spaces.
---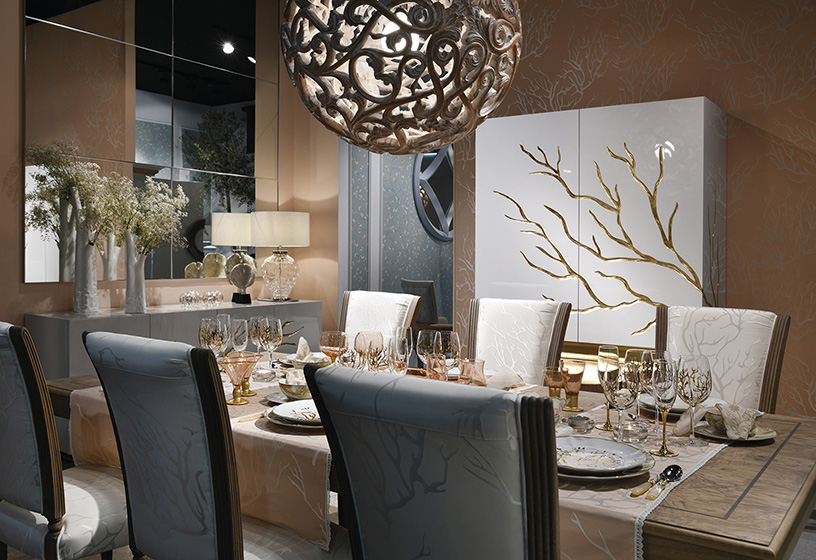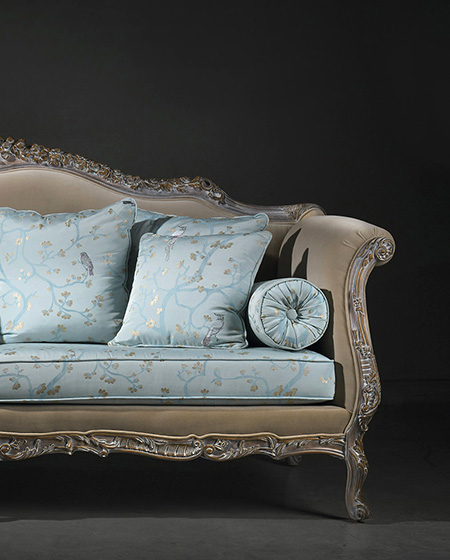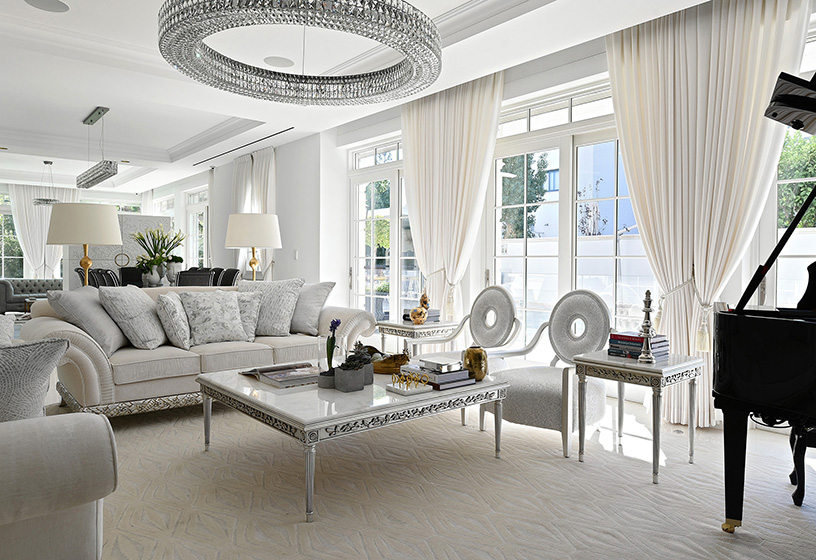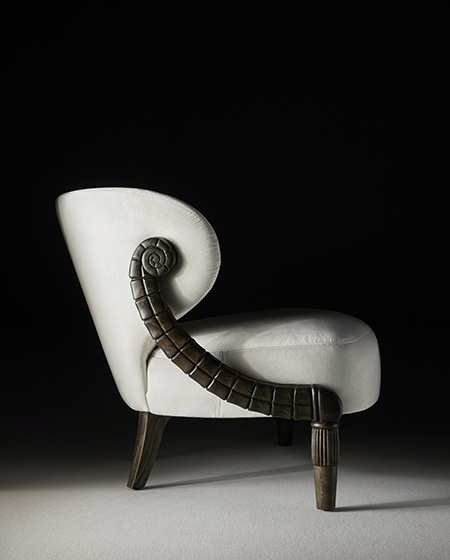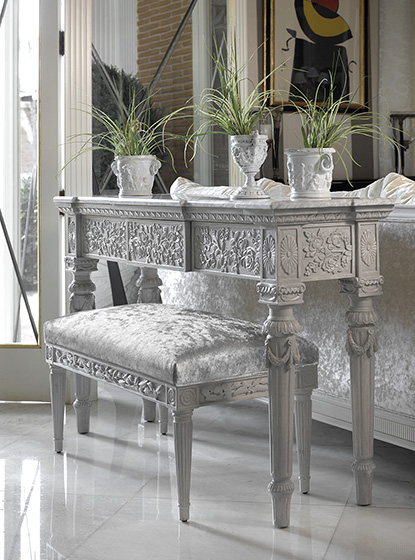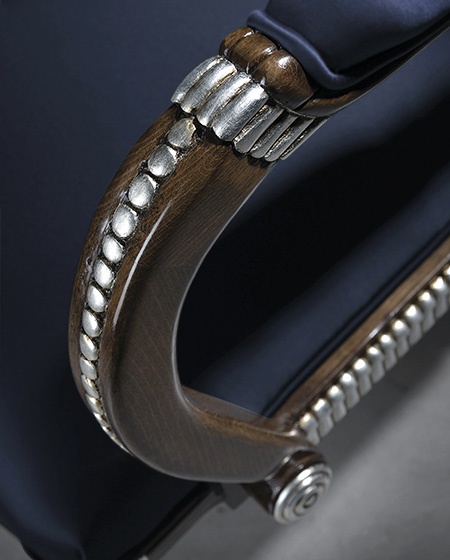 ---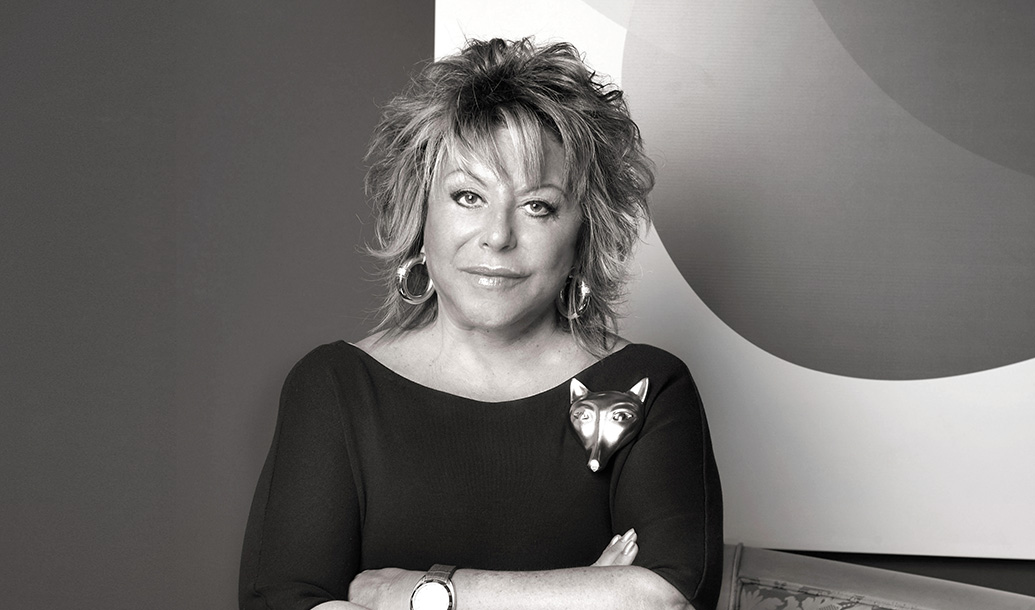 DESIGNERS
The reflection of a brave and visionary spirit.
María J. Guinot, interior and furniture designer, is the founder of Coleccion Alexandra. A pioneer in her day, she forged her way in a world dominated by men, where her passion, creativity and resourcefulness would soon bring her worldwide recognition. Her projects reflect elegance and good taste, integrating textures, shapes, volumes and, above all, the use of colour as her personal signature.